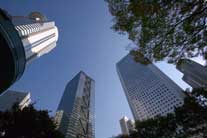 Travel Insurance
- Instant Quote & Issue
International Medical & Travel
International Major Medical coverage is designed for U.S. citizens and non-U.S. citizens traveling abroad and non U.S. citizens traveling to the U.S. Coverage can provide a complete package of medical benefits, with 24 hour availability. Most travelers assume they will be covered by their standard medical plan, when the truth is, traditional plans may not be designed for international travel and medical emergencies, including evacuation if necessary.

Travel Air Ambulance
MedjetAssist is an annual travel membership program for people who travel for business or pleasure, in the United States or abroad. Planning a vacation is always a happy time, and no one ever wants to think about a hospitalization or medical emergency evacuation. The truth is medical emergencies happen every day. In fact, as many as 25,000 people are injured each year in accidents abroad and one in 30 international travelers will require emergency care. Why take the chance of being hospitalized in a country or hospital that you are unsure of.

Trip Cancellation
With Patriot T.R.I.P insurance, coverage for unforeseen circumstances need not be a concern. You deserve a stress free vacation and trip cancellation and interruption insurance will provide you that peace of mind.